Flu Vaccination
With international borders open and greater population movement, a resurgence of influenza activity is expected.1 These factors bring uncertainty to our winter season. Vaccination is our best defence in preparing for the season.
Why is it important to stay on top of your yearly flu shot?
Protection against the flu! The flu can put you out of action from work (or leisure) for two weeks or more. Not only is it extremely unpleasant, it can cause serious harm to people with breathing difficulties, heart conditions, diabetes, and other medical conditions.
While in some cases, the influenza vaccination may not prevent you from developing the disease, it can help to reduce the severity and/or duration of the disease and potentially prevent further complications.
You'll be doing your part to protect your loved ones and the community, by preventing the influenza virus spread. 2,3,4,5
*Minimum age restrictions apply to vaccination services provided by pharmacists, which may vary by state and territory. To determine eligibility for this service, other considerations may also be taken into account by the pharmacist.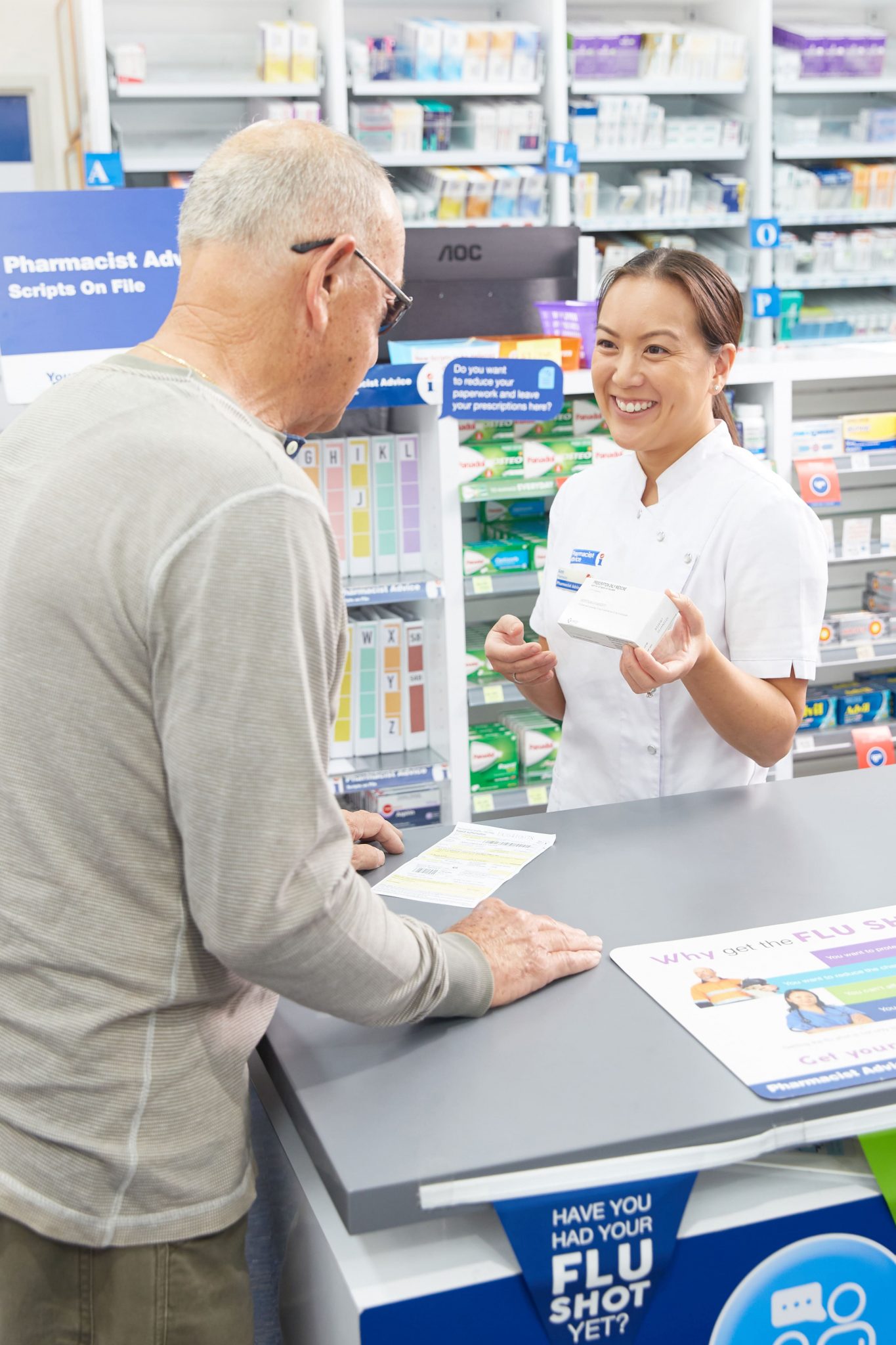 References:
1 ATAGI statement on the administration of seasonal influenza vaccines in 2021. Department of health. https://www.health.gov.au/sites/default/files/documents/2021/12/atagi-advice-on-seasonal-influenza-vaccines-in-2021-december-2021-update.pdf. Published 2022. Accessed January 13, 2022. 2 Influenza: are we ready?. Who.int. https://www.who.int/news-room/spotlight/influenza-are-we-ready. Published 2022. Accessed January 12, 2022. 3 Vaccination Services. The Pharmacy Guild of Australia. https://www.guild.org.au/programs/vaccination-services. Published 2022. Accessed January 13, 2022. 4 Merritt TD, Dalton CB, Kakar SR, Ferson MJ, Stanley P, Gilmour RE. Influenza outbreaks in aged care facilities in New South Wales in 2017: impact and lessons for surveillance. Commun Dis Intell (2018). 2021; 45:10.33321/cdi.2021.45.22. Published 2021 Apr 30. doi:10.33321/cdi.2021.45.22 5 Flucelvax Quad. Therapeutic Goods Administration (TGA). https://www.tga.gov.au/apm-summary/flucelvax-quad. Published 2022. Accessed January 13, 2022.