Diabetes Management
Diabetes has significant and often preventable impacts on the health and wellbeing of the Australian population.
Treatment of diabetes aims to prevent complications by controlling blood glucose levels and helping insulin to work more effectively. A change in habits, including diet, exercise, regular blood glucose monitoring and taking medication regularly and correctly are all factors which have a positive effect on the management of diabetes and are recommended by the Royal Australian College of General Practitioners (RACGP). [2]
We can assist you with your diabetes management and help re-evaluate your diabetes management goals to achieve better diabetes outcomes.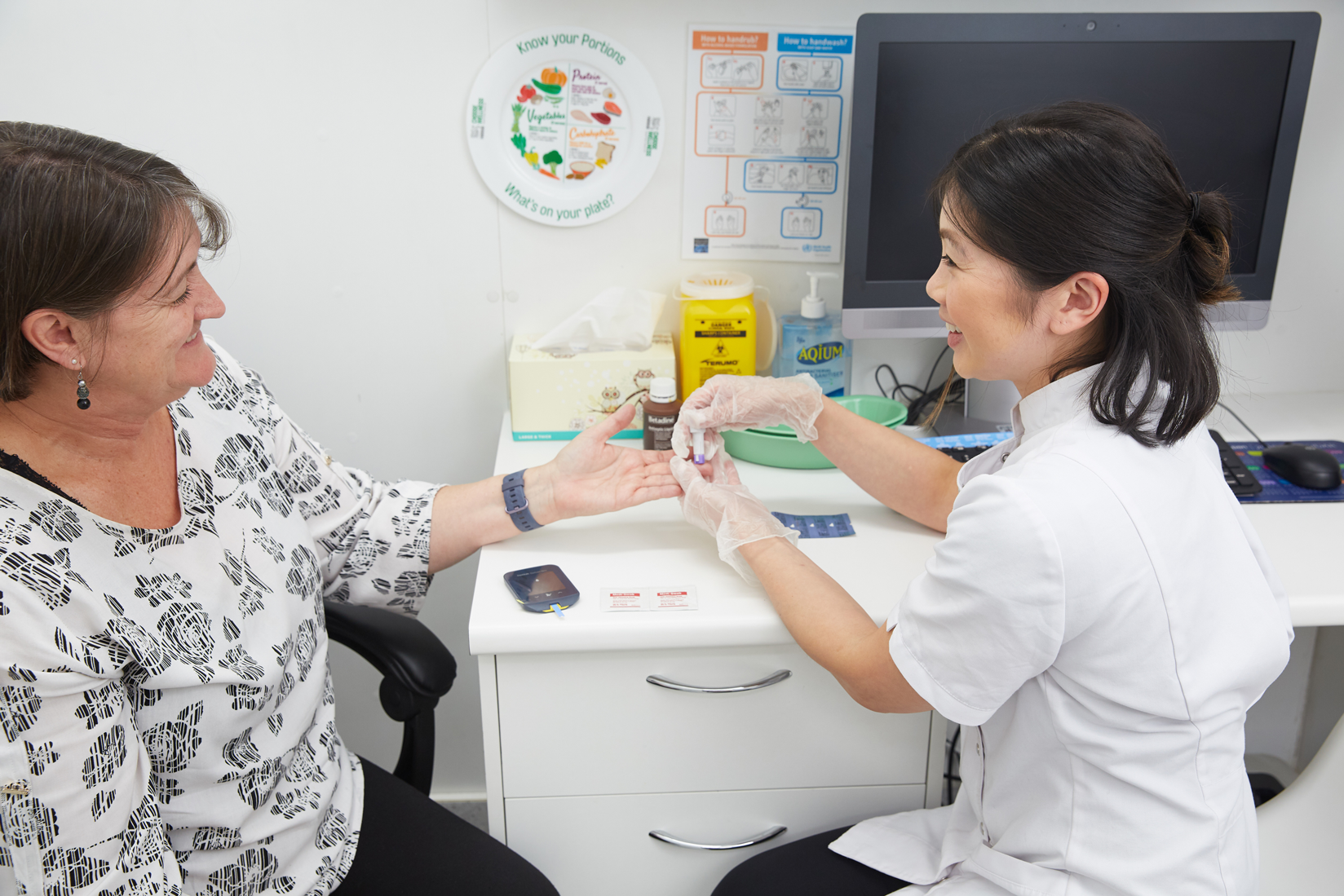 References:
[1] Diabetes. Australian Bureau of Statistics. https://www.abs.gov.au/statistics/health/health-conditions-and-risks/diabetes/2020-21. Published March 21, 2022. Accessed April 13, 2023.
[2] Management of Type 2 Diabetes: A Handbook for General Practice. East Melbourne, Victoria: The Royal Australian College of General Practitioners; 2020.